---
---
---
Hi there! I'm
Maddie Harris
---
UX Designer
UX designer crafting experiences that are visually beautiful, strategically composed, and rooted in making tasks seamless and engaging.
---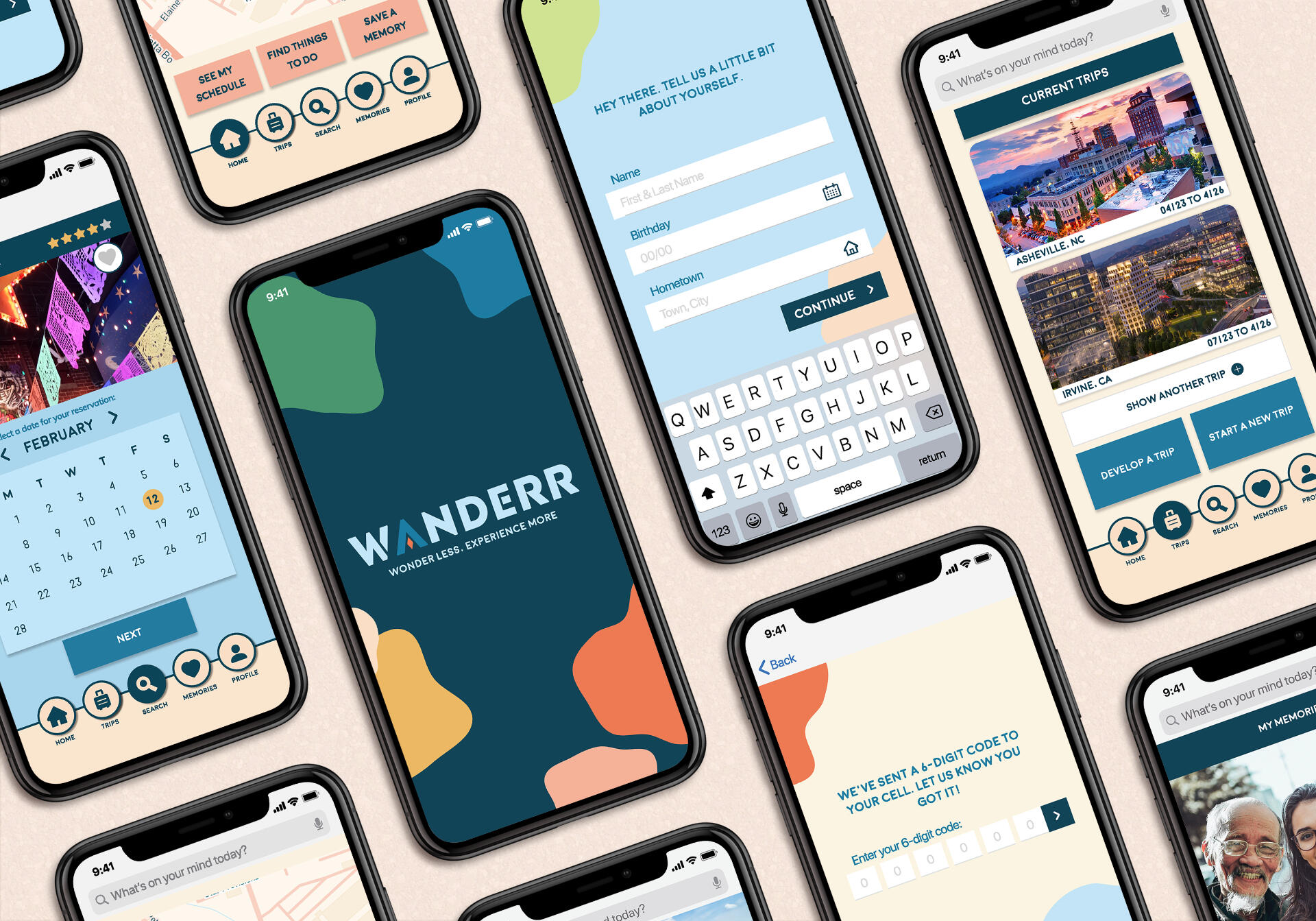 ---
About Maddie
---
Maddie is a UX Designer with a multifaceted skill set rooted in interior, graphic, and brand design. Bachelor of Fine Arts from the Savannah College of Art & Design and a Certificate in UX/UI from the Georgia Institute of Technology. Skilled in wireframing & prototyping, user interface design, Adobe Creative Suite, and more. Enthusiastic and ambitious professional who is passionate about crafting digital solutions to enhance visual design, functionality, and increase user satisfaction.Strengths in collaboration, creativity, storytelling, concept development, and implementation. Individually created a mobile travel app by conducting user interviews to drive app functionality and design direction. Enhanced prototypes and features based on guerilla testing and user feedback, which resulted in users having an above satisfactory experience. A strong background in harmonizing the technical and creative components of past and current professions makes her an exceptional addition to any UX team.
---
---
Skills
---
---
Soft Skills
Research

Collaboration

Self-motivated

Brainstorming

Project management

Documentation

Storytelling

Public speaking

Willingness to learn

Empathy
---
Hard Skills
Conceptual Design

Interaction Design

User Research

Design Thinking

Visual Design

Decision Mapping

Prototyping
---
Essential Software
Microsoft Office Suite

Microsoft Outlook

Trello

Google Drive

OneDrive

Social Media
---
UI/UX Design
Figma

Adobe XD

Sketch

InVision

Miro

CMS (Adobe Portfolio, Carrd.co, Wordpress)
---
Graphic Design
Adobe Illustrator

Adobe InDesign

Adobe Photoshop

Adobe Premiere

Krita
---
Programming & Development
---
Architecture/Interior Design
---
Visualization & Rendering
Lumion

Enscape

Artlantis

Shaderlight
---
Contact
---
Have a question? Please use the form below to send a message and I will get back to you as soon as possible. Thank you!
---
---
Thank you
---
I will get back to your message in 1-2 business days. Thank you again for reaching out and I look forward to getting in touch soon!
---